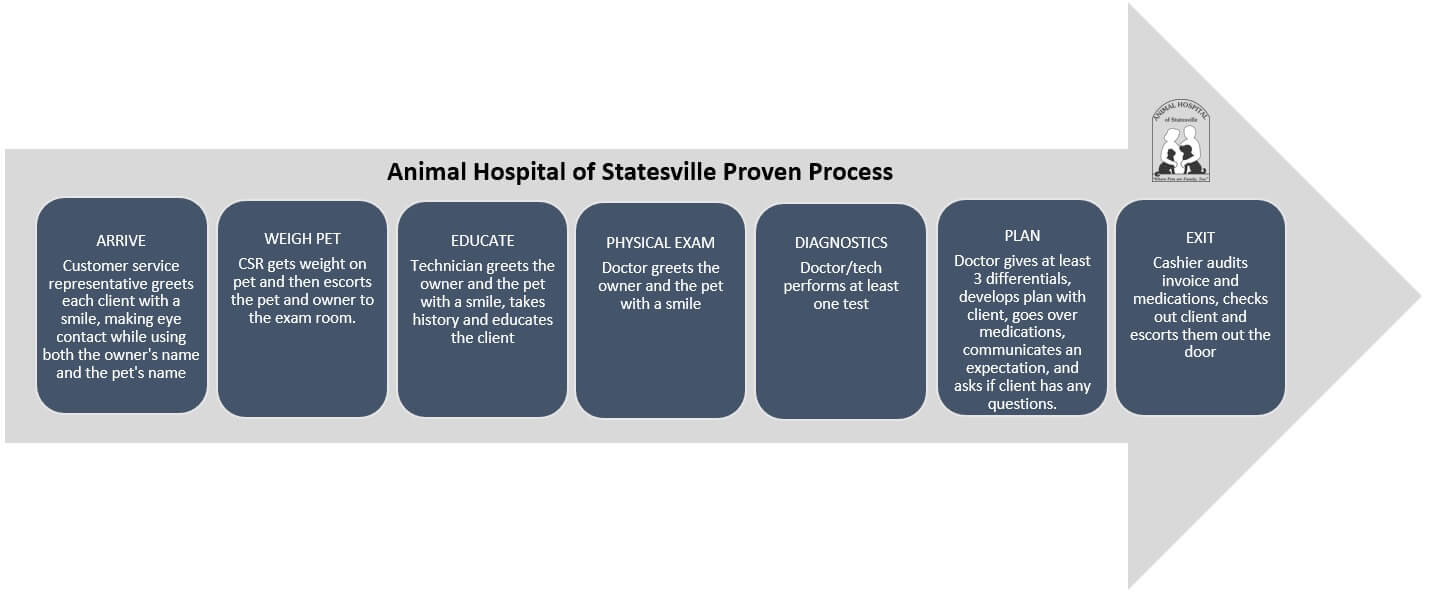 Click image to enlarge.
At Animal Hospital of Statesville, our motto is "Where Pets Are Family, Too!" We practice small animal veterinary medicine, surgery and dentistry and treat our patients as if they were our own pets. Our staff at Animal Hospital of Statesville has been carefully chosen for their skills, ethics and love of animals. We have developed our practice's Core Values, and expect our staff to adhere to them every day.
Core Values:
Honor God
Spread Joy
Serve One Another
Be "Authentically Real"
Our hospital was developed around the needs of our patients and clients. We provide referral quality veterinary medicine, including ultrasound, echocardiograms and dentistry. We assist our clients in budgeting and adhering to our recommendations for the health of their pets by providing comprehensive Preventive Health Care Plans for all stages of a pet's life. These plans also include both external and internal parasite prevention. To accommodate our patrons' busy schedules, we have extended hours, including evening hours (until 6 pm) Monday through Friday as well as Saturday and Sunday hours.
We focus on the entire client/pet experience, providing premium care from the first phone call through the follow-up call. Animal Hospital of Statesville's goal is to exceed the expectations you have for your pet's care, as well as the care and compassion we provide for our pet parents - our clients. Our staff is here to help your pet be the happy, healthy furry family member you envisioned when you made your pet an important part of your family.