To see some of our specific Community Outreach events, scroll down or jump to them by Clicking Here!
Animal Hospital of Statesville is a vital part of the Statesville/Iredell County area. Throughout the year, our employees dedicate their time to help the following community organizations and programs:
"The Gallery" - Animal Hospital of Statesville has the pleasure of offering the opportunity for local artists to display their talents. Not only does this enable us to beautify our lobby, but it will also expose local talent to our clients, who may not know the art available to them in Iredell County.
Our hospital staff also actively supported fund-raising efforts benefiting local non-profit organizations, as well as spearheading efforts to collect donations of items needed by those organizations.
The holidays bring out the best in our clinic as we set up the Furry Angel Tree every Christmas to support local pet rescues.
The Animal Hospital of Statesville is the sole care provider for the Statesville City, Troutman and Iredell County Sheriff's Departments K-9 officers.
We provide medical care for Jake, Pressley School's therapy dog (scroll down to see more about Jake).
Local Schools: Our veterinarians and staff will visit any of the local schools for presentations on pet wellness care and pet dentistry. We welcome local schools or child-related organizations to visit our clinic to learn more about animal care issues.
We offer a shadow program for select school programs to come and observe our staff.
Animal Hospital of Statesville offers internships for Gaston College students to enable them to earn their credits for graduation.
We offer internships to students in several online Veterinary Assistants programs.
Would you like Dr. Nichola Gaither, Dr. Ashly La Roche, Dr. Kristin Christy or Dr. Joseph "Chip" Cooney to speak at your next event?
Please contact us for more information
ANIMAL RESCUE ORGANIZATIONS
Animal Hospital of Statesville is very involved with many humane organizations and pet rescue groups. As pet lovers ourselves, we feel these groups provide a valuable service for animals in need. The following is a list of some of the groups we have been involved with:
Forever Home Canine Rescue, and Piedmont Animal Rescue - We provide complimentary wellness examinations to recently-adopted pets (must be within 10 days of adoption). We also donate money to their accounts at Animal Hospital of Statesville to help fund their efforts.
Iredell County Animal Shelter – We provide complimentary wellness examinations to recently adopted pets (must be within14 days of adoption). Dr. Cooney and a staff member donate their time at the shelter facility and county residents discounted rabies vaccine several times a year.
Earth Angels Stray Cat Rescue – Our clinic provides spay and neuter services and basic vaccinations at a discounted rate to this feral cat rescue.
The Duffy and Katie Fund - This is a discretionary fund disbursed by our doctors to help owners of pets in need who are facing adversity but who are willing to contribute what personal funds they can.
CHARITABLE CAUSES
Animal Hospital of Statesville feels very strongly about supporting the community that supports our business. Community involvement is part of our mission statement and is one of our core values. Throughout the years we have collected donations for many local charitable organizations.
K9 Officers
For well over 20 years, Animal Hospital of Statesville has been the sole medical service provider for many of Iredell County's K9 officers, including Iredell Sheriff's Department, Statesville City Police Department and Troutman Police Department. From wellness to emergency care, we have been honored to serve our dedicated K9 officers.
---
Donna Eaton, Photographer, Exhibiting in The Gallery at The Animal Hospital of Statesville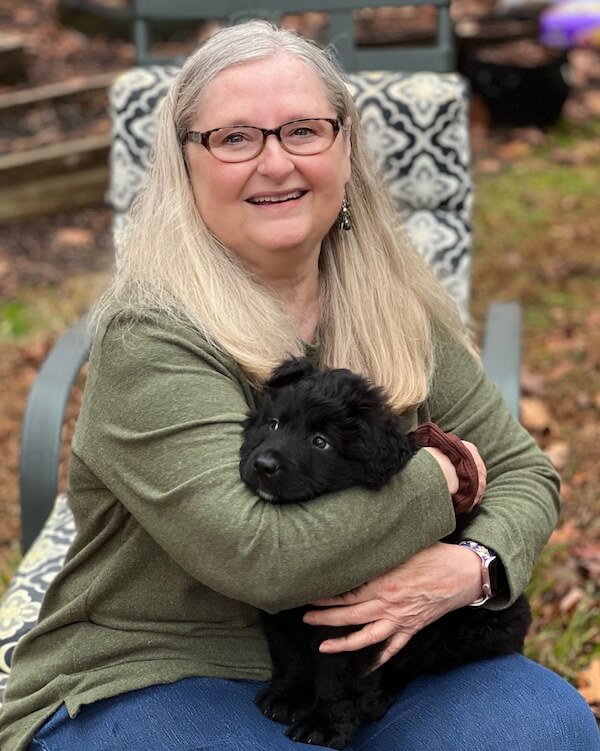 Donna Eaton is a full-time professional photographer and educator. She is a native of North Carolina and just recently relocated back to North Carolina with her husband and cats after spending the last 10 years in the upstate of South Carolina. Puppy, Opie, joined their family in North Carolina. Donna spent eleven years as the staff photographer for a raptor rehabilitation and education center before venturing out on her own as a professional photographer in 2008.
Known for her creative vision and artistic images, Donna shares her heart through her camera. She believes that photography is a reflection of who we are and our life experiences. She is constantly searching for the details, shapes, textures, and colors of her subjects to express her creativity. Donna loves teaching and sharing her knowledge with her students and enjoys watching them grow as photographers.
Donna conducts many photography workshops and is a sought-out featured speaker. She has been a leader for the NANPA Regional Events and she has been an instructor at John C. Campbell Folk School and the Bryan Peterson School of Photography (www.bpsop.com). Her work has been featured in numerous publications and is represented by Fogstock and Getty Images. Memberships include North American Nature Photography Association (NANPA) and Carolinas' Nature Photographers Association (CNPA).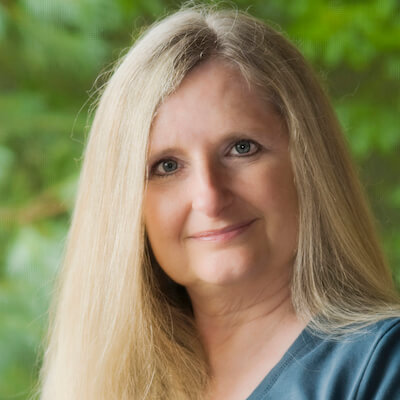 To view more of Donna's work, upcoming workshops or events, please see her website: https://www.donnaeatonphoto.com.
---
Dr. Gaither Visits Union Grove Elementary School
Dr. Gaither visited Union Grove Elementary School recently. She spoke to the school's 4th graders. The teachers asked her to cover a few topics that are in their curriculum:
Explain how animals meet their needs by using behaviors in response to information received from the environment.
Explain how differences among animals of the same population sometimes give individuals an advantage in surviving and reproducing in changing habitats.
And of course, her cat, Leo, came along too! She then made some of the students honorary surgeons at the end of her presentation! Always a student favorite!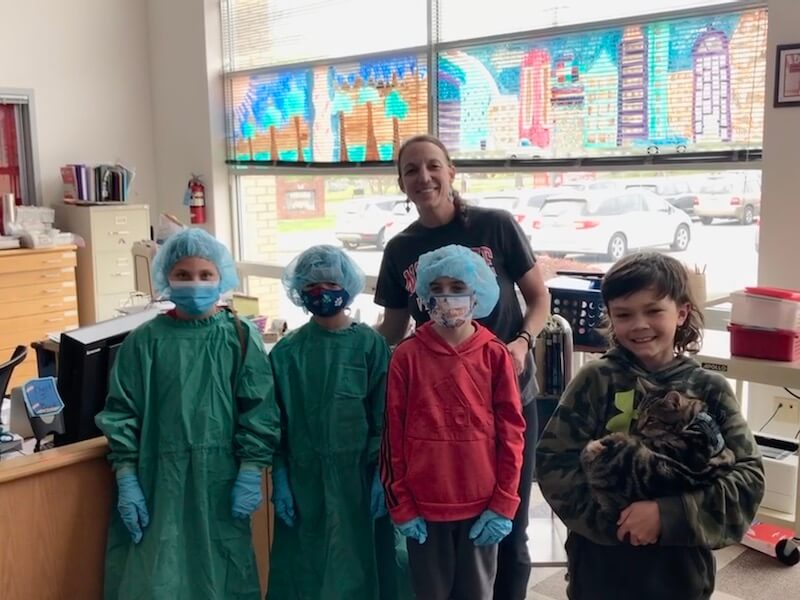 ---
Dr. Gaither visits Coddle Creek Elementary School
Dr. Gaither visited Coddle Creek Elementary school in April and talked about veterinarians and ways they help dogs and cats. She talked about how to care for pets and brought her pet cat, Leo, in for the kids to meet. She had a great time, and in thanks, the kindergartners at Coddle Creek sent her this book with their original drawings and captions. Dr. Gaither loved receiving this little collection, and the staff really enjoyed looking at it, too!
---
Jake - Pressley School's Certified Therapy Dog
Jake is a Certified Therapy Dog that works mostly at Pressley School, an alternative school in Statesville. He helps calm and comfort the students when they are experiencing any variety of emotional or behavioral challenges. Billy Manners is Jake's trainer and handler. Animal Hospital of Statesville provides the medical care for Jake. We feel he has a very important role helping the students at Pressley School and we are honored to have a role in Jake's mission.
Below, Jake impacting students. Thank you, Animal Hospital of Statesville! - Billy Manners, Trainer and Handler