What is Telemedicine?
Telemedicine has historically been an innovative part of human medicine well before smartphones had been introduced to the market. That said, the virtual care movement is in full swing given the rise and advancement in mobile technology. We can now access care in veterinary medicine quite seamlessly through virtual care apps, which enable you to connect with your veterinarian from the comfort of your own home or workplace. It saves you a trip to the vet and provides the peace of mind and convenience that a pet parent is looking for in the modern-day veterinary practice. Rather than calling the clinic phone or emailing your vet a question about your pet, you can now engage in a video call or chat with your vet from the Anipanion app. If anything is concerning you, the Anipanion app will serve as a communication bridge to help you address any issues that may come up for your furry loved one. This next-generation virtual care platform will help your veterinary team gain more clarity to assess your pet's condition and empower them to offer you the best advice possible.
Telemedicine Hours and Fees
Chat during regular business hours:
Monday-Thursday: 7am to 7pm $25
Friday: 7am to 6 pm $25
Saturday: 8am to 2pm $25
Sunday: 12pm to 5pm $25
Chat after business hours:
Monday-Thursday: 7pm to 9pm $45
Friday: 6pm to 9pm
Saturday: 2pm to 9pm $45
Sunday: 8am to 12pm, 5pm to 9 pm $45
Video Consultation:
Monday-Friday: 7pm to 9pm $50
Saturday: 8am to 9pm $50
Sunday: 8am to 9pm $50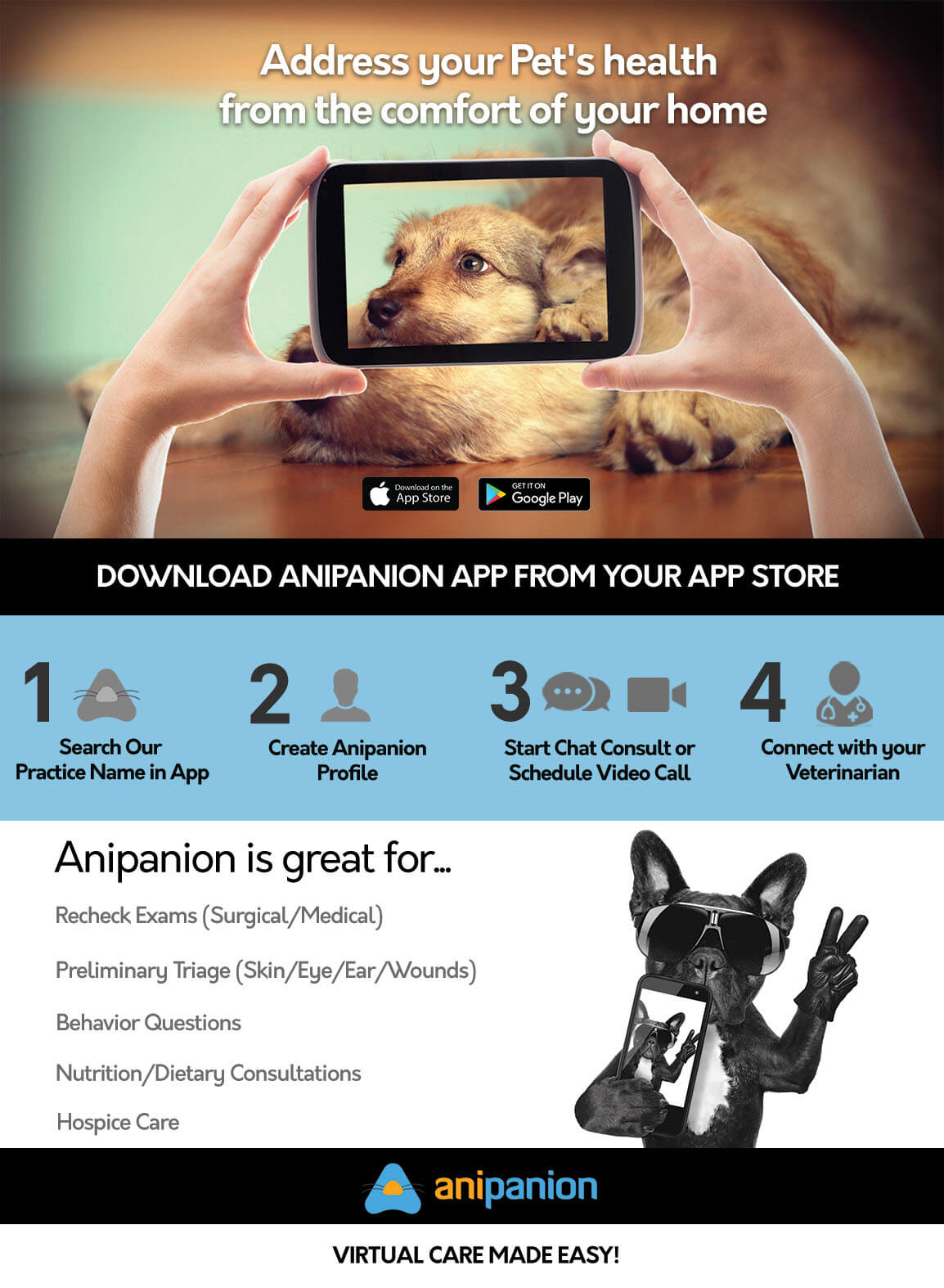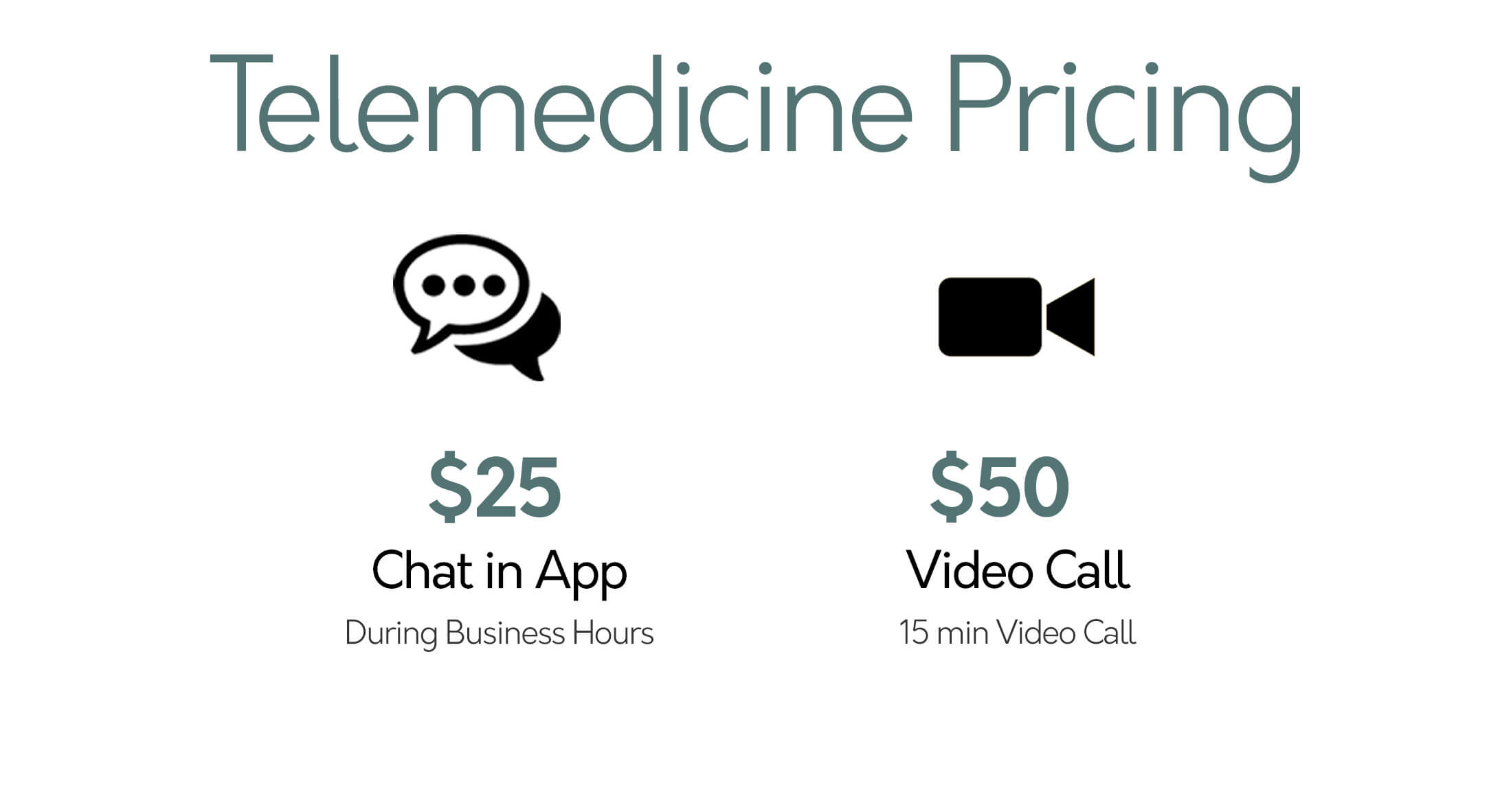 Telemedicine currently available during business hours, only.