Surgery - We offer a full array of surgical procedures for your pet. Some of the procedures include spaying, neutering, declawing, mass removal, abdominal procedures, anal gland removal & orthopedic repair.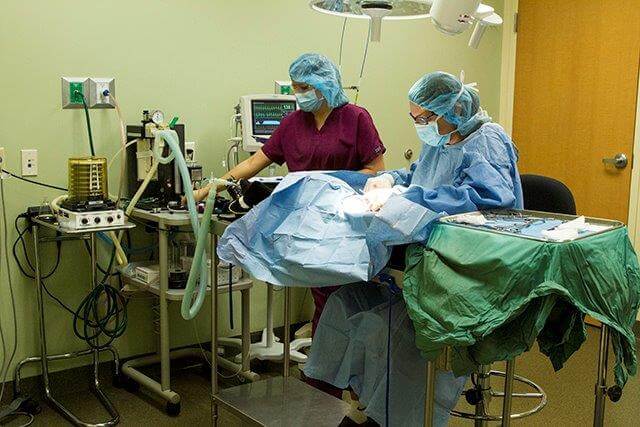 For Your Convenience
We are open at 7:00 - 7:30 AM for early morning admitting the day of surgery, or you can admit your pet the afternoon before surgery. There is no overnight charge.
Most pets will have buried sutures and will NOT have to return for stitch removal.