Rory Brown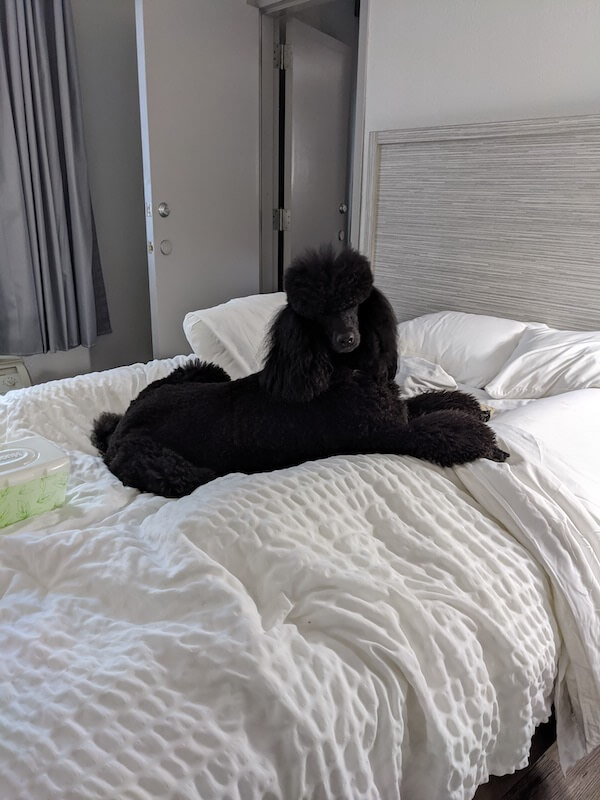 Rory Brown is the definition of a diva and loves to travel and have her very own queen bed-but hates being a grooming shop dog
---
Doobie Lee and Lilly Cohen smiling pretty for the camera.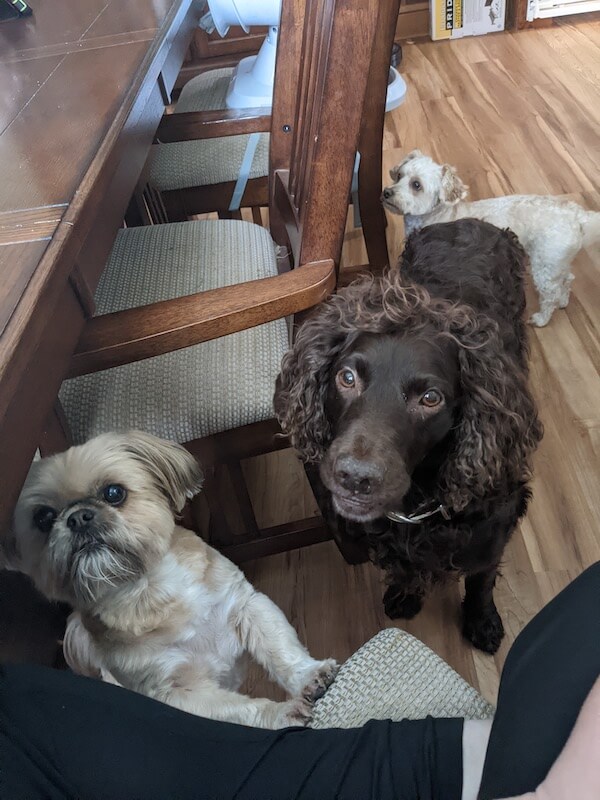 ---
Roodie & Boone at Easter
(Roodie - Cocker Spaniel, Boone is the German Shepherd)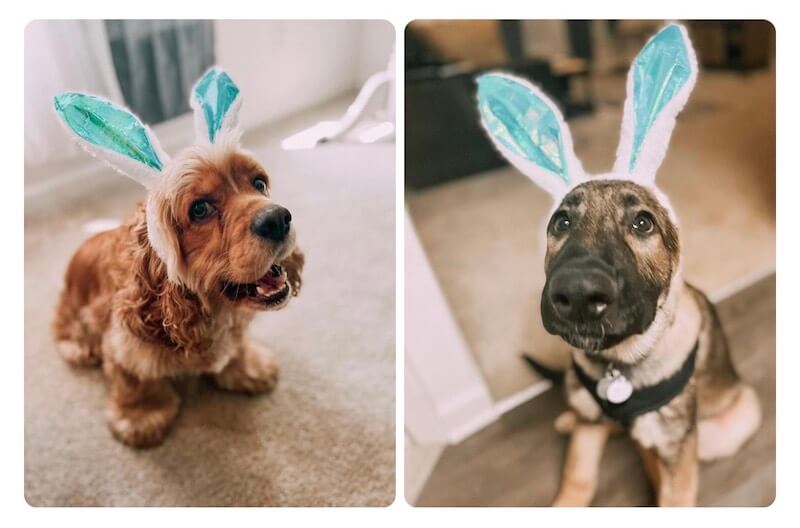 ---
Beerus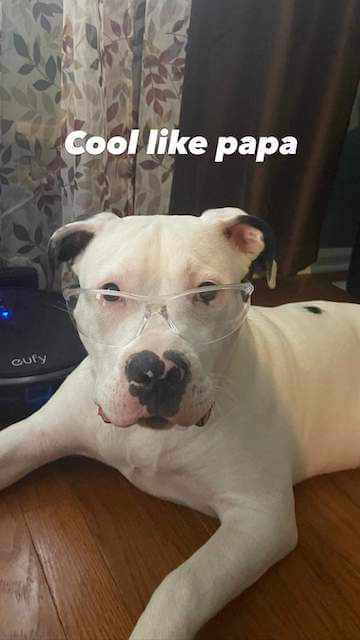 Here is my 6-month-old boy, Beerus. He loves to wear his daddy's safety glasses. Beerus loves car rides - they bring out a smile! He is a character - a very sweet boy that loves everyone. He also thinks everyone loves him (which they probably do!) Such a social pup!
---
Finley & Annie
Finley and Annie are siblings from different litters. They have the same parents. They are toy Australian Shepherds.
---
Cats in Tents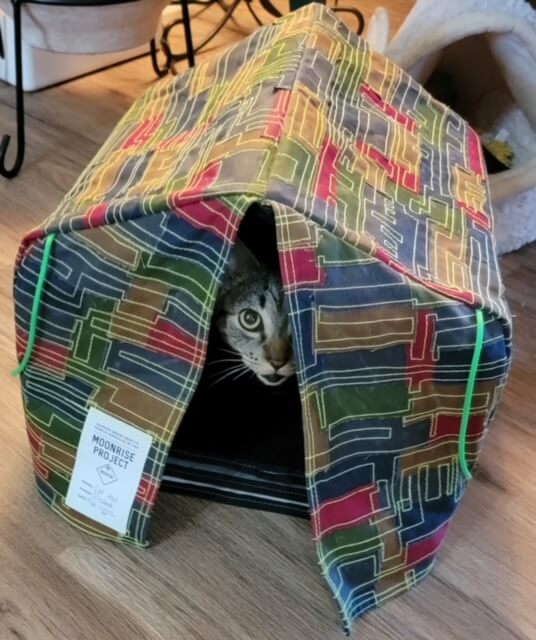 Our furbabies love their new tent. Made in Asheville by Diamond Brand Gear.
---
Norton & Murphy
---
The murder kitties strike again. R.I.P., bug. You didn't stand a chance!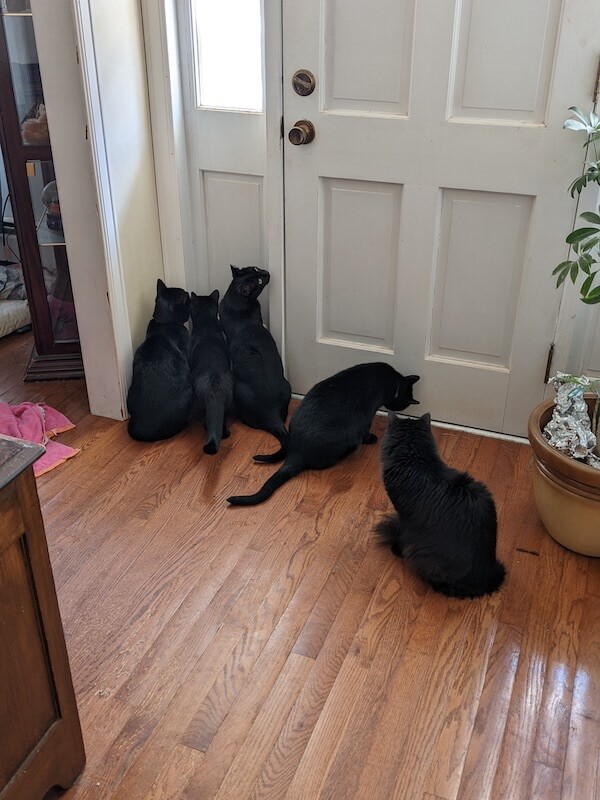 ---
Twiggy, aka TwiggyLou, TwiggyLouWho, Twigs, Twigster:
she is a Lover and snuggler, who loves to play, nap, and go for walks and rides.
---
Sata & Lola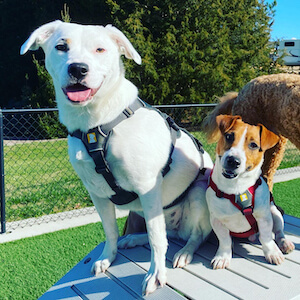 Sata (Jack-Russell) and Lola (Lovable Mutt) are the best of friends! They were adopted as puppies within a month of each other and are inseparable. They love to go camping, Sata loves riding in the truck and Lola loves the water! They adore AHS because they get spoiled with cuddles when they visit!
---
My gang haha definitely keeps me sane.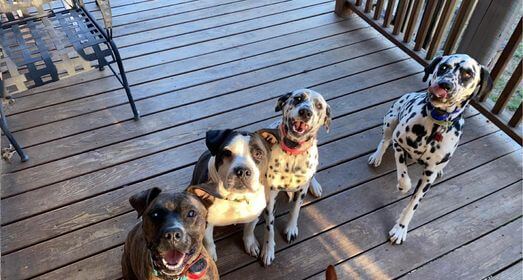 ---
Otchi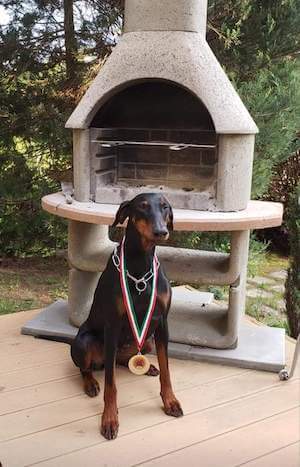 This is Otchi. Otchi is a 10yr old Dobermann. She's a competitor, my family protector, but most importantly she's my best friend. She's taken me all over the country and world. She's competed from coast to coast, and even abroad in Budapest Hungary. She has the highest obedience score of any American dog, to compete at the IDC Dobermann World Championships. She retired in 2019 and now enjoys long hikes and lounging in the sun. As well as helping me prepare two of her offspring to follow in her footsteps.
---
Benjamin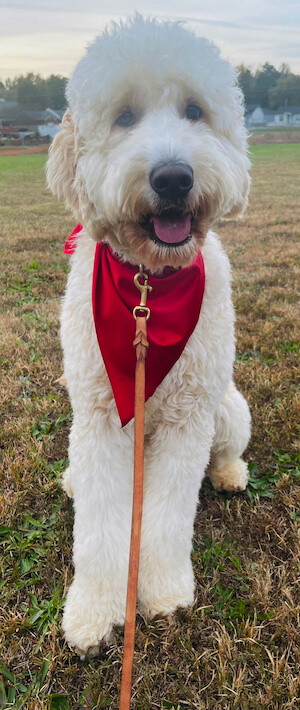 Benjamin is a 1-year-old medium-sized Goldendoodle. He is full of energy, chews everything, loves to play, super-sweet and the most loving boy ever. He enjoys his bath and daycare days at the Animal Hospital. Car rides, playing fetch, eating and cuddling with his family are the highlights of his day! This big ole teddy bear is very loved!
---
Brandi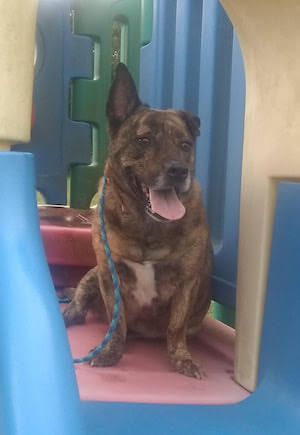 This is Brandi. She loves parks and sliding down the slides. She enjoys a pup cup on sunny days, car rides, sun bathing and spending time with her loved ones!
---
Sawyer and Waylon ready for Spring!