Thor
Canine Pet of the Month July 2021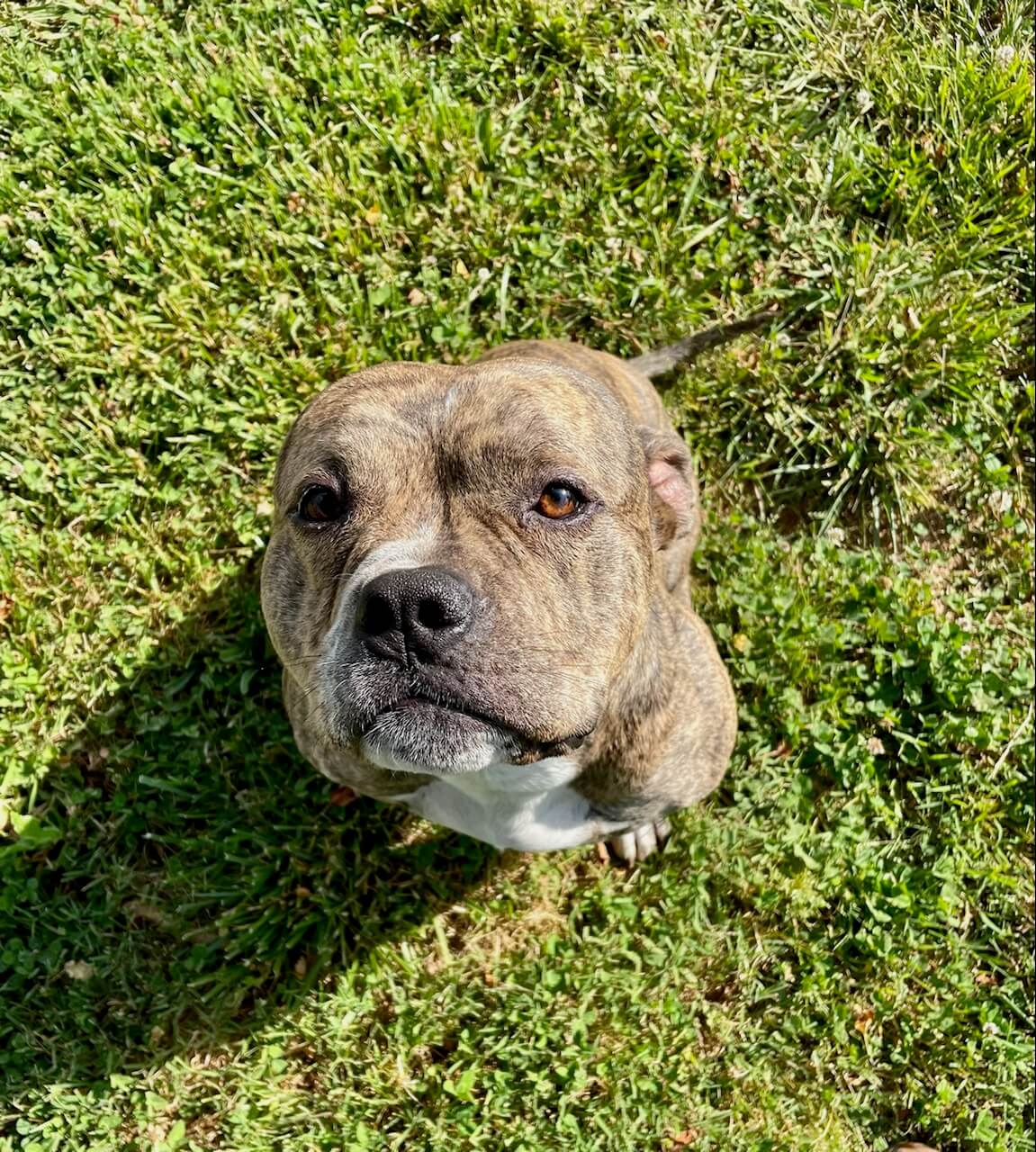 This month, the canine Pet of the Month is Thor. Thor, unfortunately, is a repeat offender and has returned due to ingestion of foreign material. A few years ago, Thor ingested a pacifier which obstructed his intestinal tract. Due to the physical blockage of his intestinal tract a surgery was required to remove this foreign body (pacifier). Foreign body surgeries come in different forms depending on the location of the obstruction, but all consist of a major abdominal surgery involving physically removing the obstruction from the affected area of intestinal tract. These surgeries can be extensive, costly and have an extended recovery time.
Thor had again gotten himself in trouble by ingesting foreign material. Radiographs of Thor's abdomen showed foreign material in his colon and stomach. Luckily, the material in his colon passed without the need for intervention. Unfortunately, the material in his stomach was stuck and would need to be removed. Traditionally this material would be removed with a gastrostomy, or an incision in the stomach, to remove the foreign material. Fortunately, the Animal Hospital of Statesville now has the ability to perform endoscopic procedures. We were able to use the endoscope to remove the foreign material without surgery, saving Thor from a long surgical recovery and discomfort.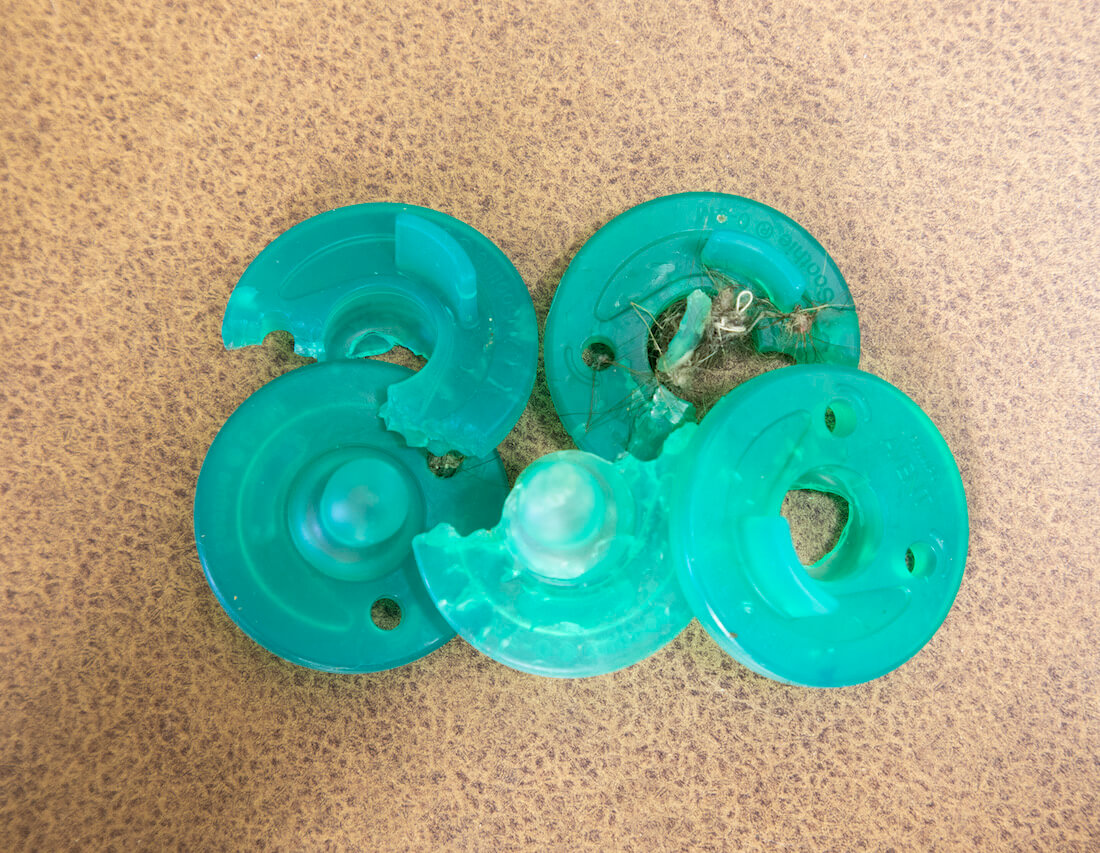 To our surprise, Thor had eaten a total of 5 pacifiers this time - one he passed and 4 that were retrieved from the stomach. Due to endoscopic retrieval versus surgery, Thor was back to normal the next morning.
Opie
Feline Pet of the Month July 2021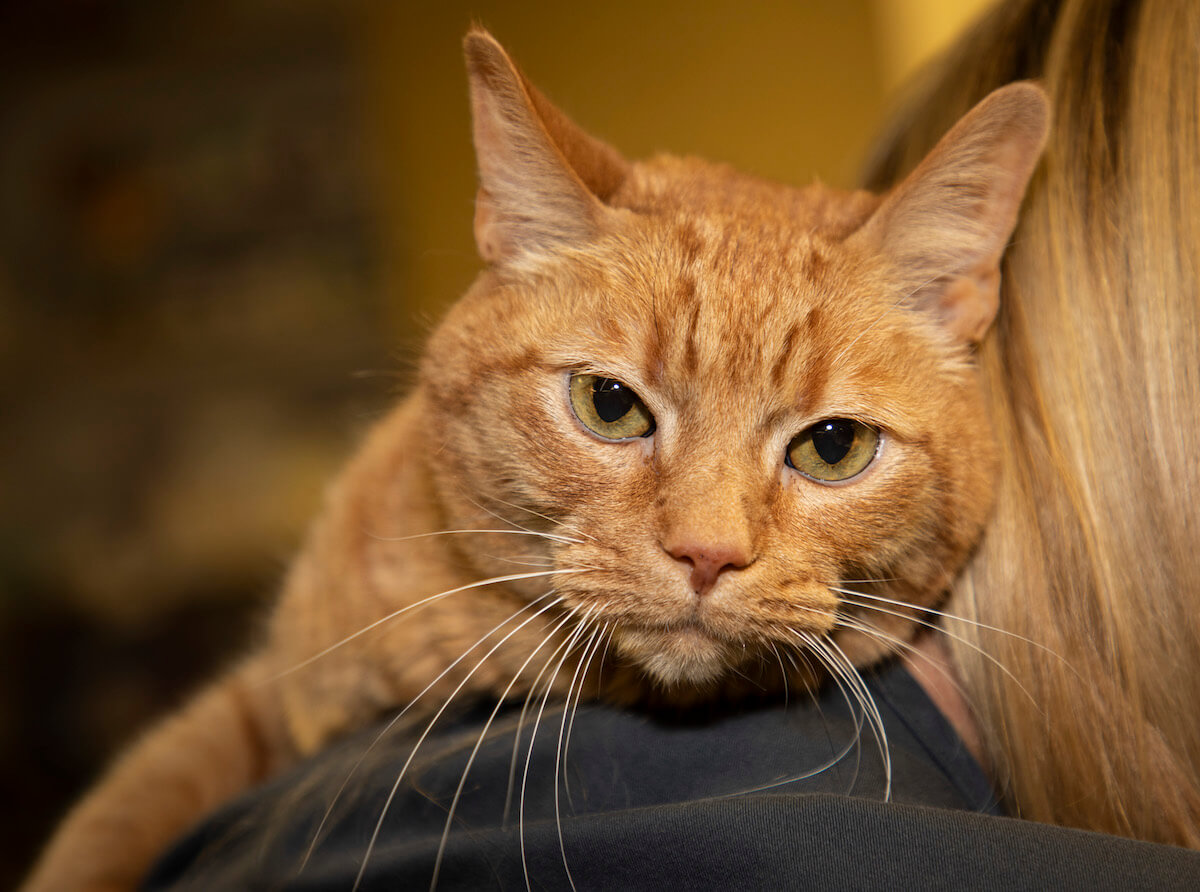 Greetings Humans!!!
Some of you may have seen a fleeting glance of me over the years. I think it is about time I formally introduced myself. I am Opie, the greatest clinic cat you've ever (or never) seen.
The kind people at the Animal Hospital of Statesville took me in at a very young age after someone threw me out of a car window. Luckily, someone saw the incident and brought me to my saviors. When I first arrived, I was treated like a prince, but for some reason, no one liked my gimpy leg, so they STOLE IT!! But…I do ok on the three they decided to let me keep.
Over the years, I've been given many responsibilities. Dr. Cooney often comes to me for advice. I mean, do you all REALLY think the new cat exam rooms were HIS idea?? Ummmm. NO! I think that he comes to me because I am the eyes and ears of this hospital…or maybe, he is finally realizing that I am smarter than him.
From time to time, I do things to make sure that all of the doctors here stay up-to-date on their skills. For example, I eat suture, rubber bands, plants (real and fake), just to be sure that if one of YOUR pets do any of these things, our doctors are ready and know exactly what to do!
I also specialize in surgical recovery care. On a daily basis, I monitor patients post-surgery to make sure that everything is as it should be. Snuggle time is very important to recovery. I also spend my days making sure that the technicians and assistants stay on their toes. When I am around (which is ALL the time) they have to really pay attention. Sometimes, if they aren't, blood tubes "fall" on the floor and bandage materials mysteriously "disappear".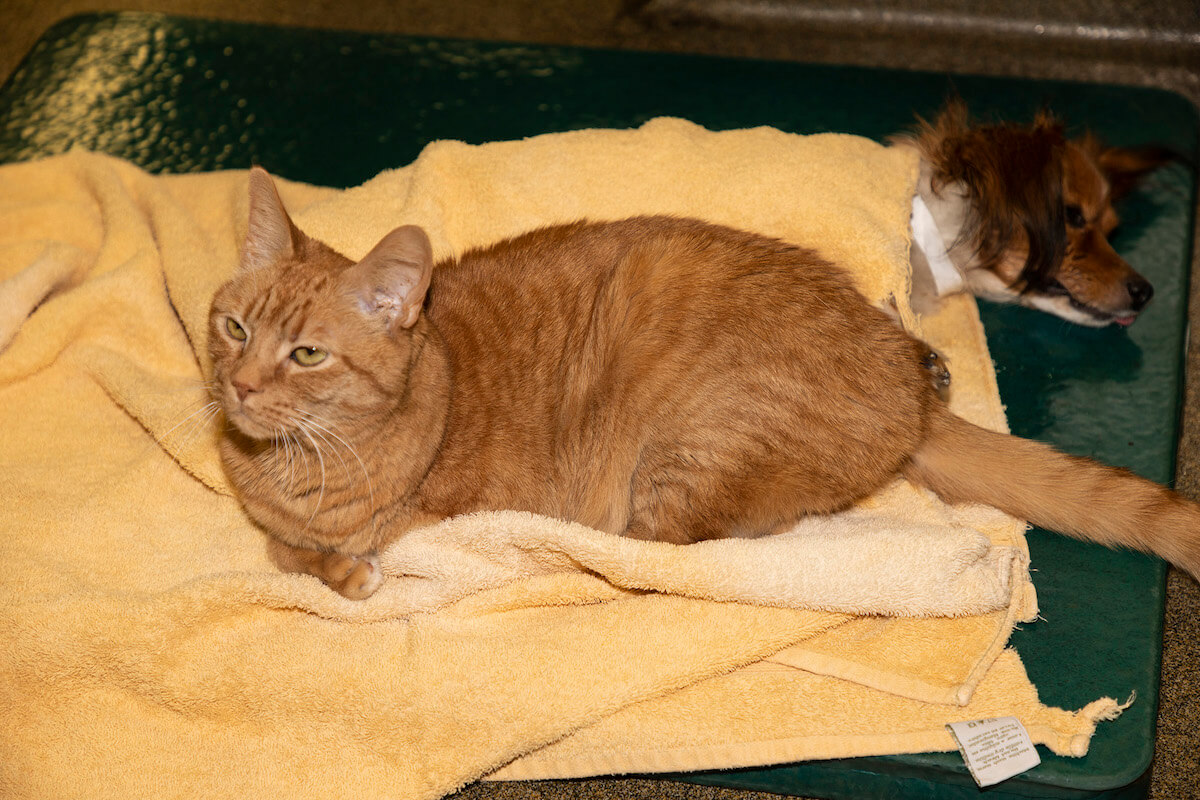 On April 21st, I turned 12! For the most part I had a pretty good birthday. I slept for hours on my super soft fluffy bed (the one Angela special-ordered for me). I was rubbed every time I demanded it. I was given catnip (Meowijuana is my favorite!), brushed, and at times, was left alone to camouflage myself in the cardboard boxes in the storage room. It was pretty perfect!
Overall, my life here has been pretty spectacular. I have made many friends, some who love to play and cuddle, others, I am pretty sure want to eat me, but I love them all the same. Just know that even though you may not always see me, I am always around, lurking in the shadows, and I am always watching! See you all soon. Or not. I am a cat, afterall! ~ Opie
---