Yaaway
Canine POTM March 2021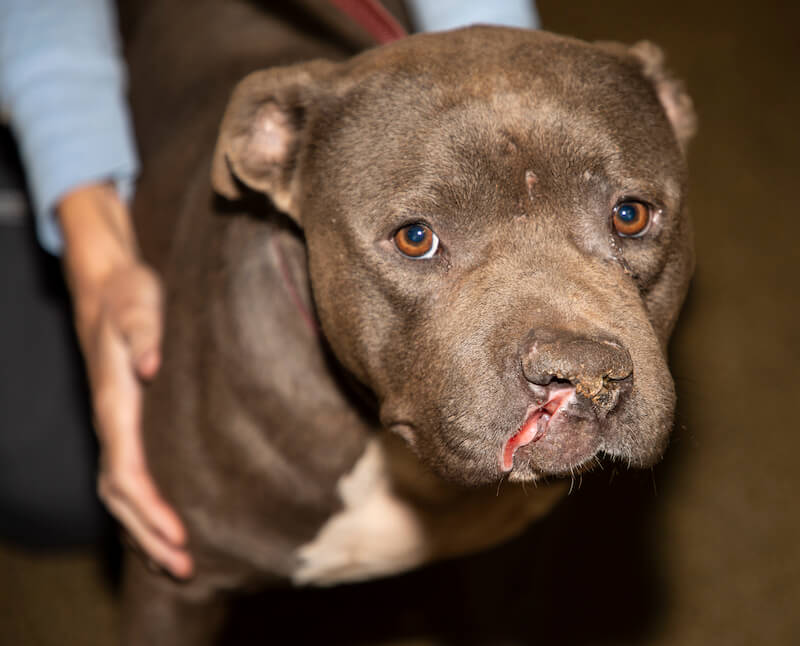 This month's canine Pet of the Month is Yaaway. He presented to us for a facial injury that turned out to be something much more severe. His injury on the surface appeared to be a laceration tot his face, but after sedation, we discovered a large fracture of the maxilla or the roof of his mouth.
We assume this injury happened by Yaaway getting his mouth stuck in a wire fence. Any type of wire fence can potentially be dangerous to dogs, causing possible injury to face, mouth, teeth and limbs. Dogs attempting to escape enclosures can cause injury, as well. Ensure your pet is safe in any fence and/or enclosure by checking the fencing regularly.
Luckily for Yaaway, we were able to remove the damaged piece of bone and repair his mouth. At his follow up appointment, he was doing great.
Before Surgery:

After Surgery:
Ford Hepler
Feline POTM March 2021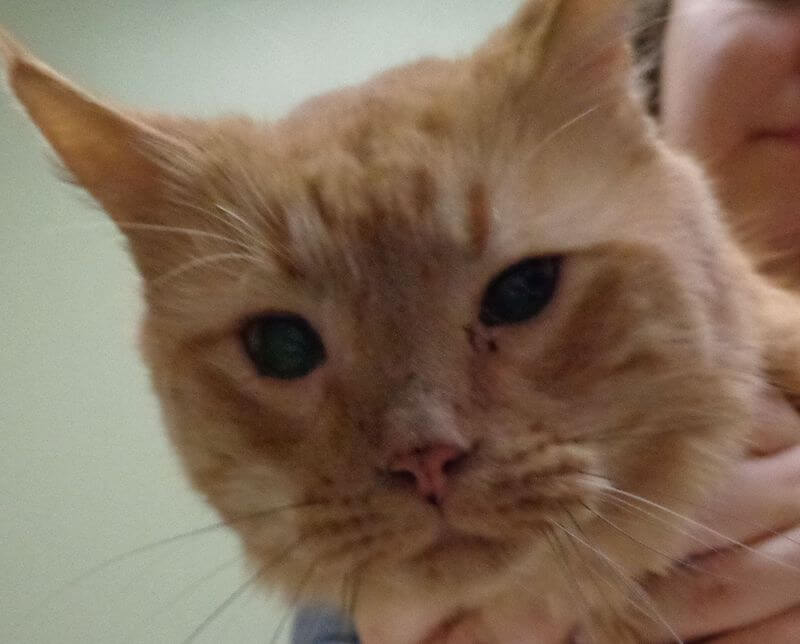 Ford is a handsome, 8-year-old, boy. He has had a history of allergies and upper respiratory infection but recently came to us to have his feet checked. He is an indoor kitty and developed a wound on one of his paw pads. The pad had an open, flesh-like area that protruded. The other paw pads had a "deflated" appearance. This is a common appearance for a condition called "pillow foot" or plasma cell pododermatitis. This is an immune mediated, inflammatory condition of the paw pads. The name, pillow foot, comes from its appearance. The affected pads may look like a pillow; they can have a balloon appearance or be mushy and sometimes will ulcerate. Ford was tested for FIV (feline immunodeficiency virus) as there is thought to be a link between these two conditions. He was negative for FIV. He did have elevated lymphocytes, which is a type of white blood cell and this is also a common finding. This is likely an immune mediated condition and the treatment is targeted at controlling the immune system. The most common treatment is oral doxycycline which Ford has been started on. Other treatment options are cyclosporine or possibly steroids to control. Ford is tough and his diagnosis has not slowed him down! This is why he is our feline Pet of the Month!